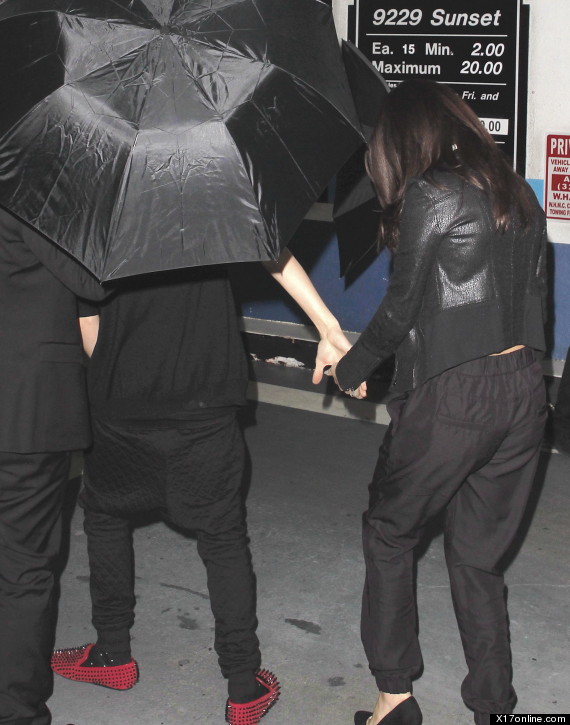 From x17online:

After the American Music Awards,  Justin Bieber and Selena Gomez arrived at Bootsy Bellows in Hollywood on November 19, 2012 ….. walking in hand in hand.

They arrived at 1:30am and stayed for about an hour. When Justin and Selena returned to her home to spend the night, she was seen walking barefoot.

Click below for watch video and see more picture of Selena & Justin arrived at Bootsy Bellows!